Support Services
Mater Dei
If you need to talk to someone you have a few options:
1) Contact Barrie Mc Entee, chaplain on (01) 808 6508 or email [email protected]
OR
2) Call the GP,   Dr. Kelly     01 837 7315,     or Dr. Donaghy  01 830 3488
OR
3) Call the Dublin Counselling and Therapy centre: (01) 8788236 and make an appointment (First session is free and after that you agree a fee with the counsellor.)       http://www.dctc.ie/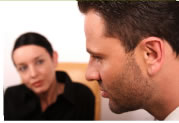 Dublin Counselling & Therapy Centre
41 Upper Gardiner St
Dublin 1
T: (01) 8788236
F: (01) 8779069
E: [email protected]
OR
4) Call  The Oasis Centre, St. Laurence's Place East, Seville Place, Dublin 1, Ireland
http://www.oasiscentre.ie/contact/
Tel: 01 8364524
Email: [email protected]
The Oasis centre is a low cost counselling centre and they only charge whatever you can afford. (There is a huge demand for this service so please be aware that it may take a number of weeks to be seen by a counsellor)
OR
5) Carmel Carroll is the MDI student support officer and she will help with advice on  Access, Disabilty and mature services and will give advice and support in whatever way she can. Contact Carmel on (01) 808 6584 or [email protected]
OR
6) Paul Hegerty is involved in student enrolement, but
Paul has great skills in the area of career guidance and being aware of what
courses are available on a national and international basis. Paul is available
to talk to any student who is wondering about switching courses, or career
based issues. Contact paul on (01) 808 6518 or [email protected]
7) Mater Dei students union are a non paid, non profit making service, which
operate in Mater Dei and enhance the life of students through providing support
for clubs and societies, common room, and student welfare. The SU are always
ready to take on board the concerns of students and bring them to the attention
of the college authorities. Contact the SU president[email protected] or the SU welfare officer[email protected]

 Finally, any issues with the course, lecturers, timetables, course work,
academic concerns can be brought to the attention of your class rep, who
in turn will bring it to the appropriate board meeting or academic council
meeting. The class reps are elected at the beginning of each academic year.
+ more