Remembrance Day 2013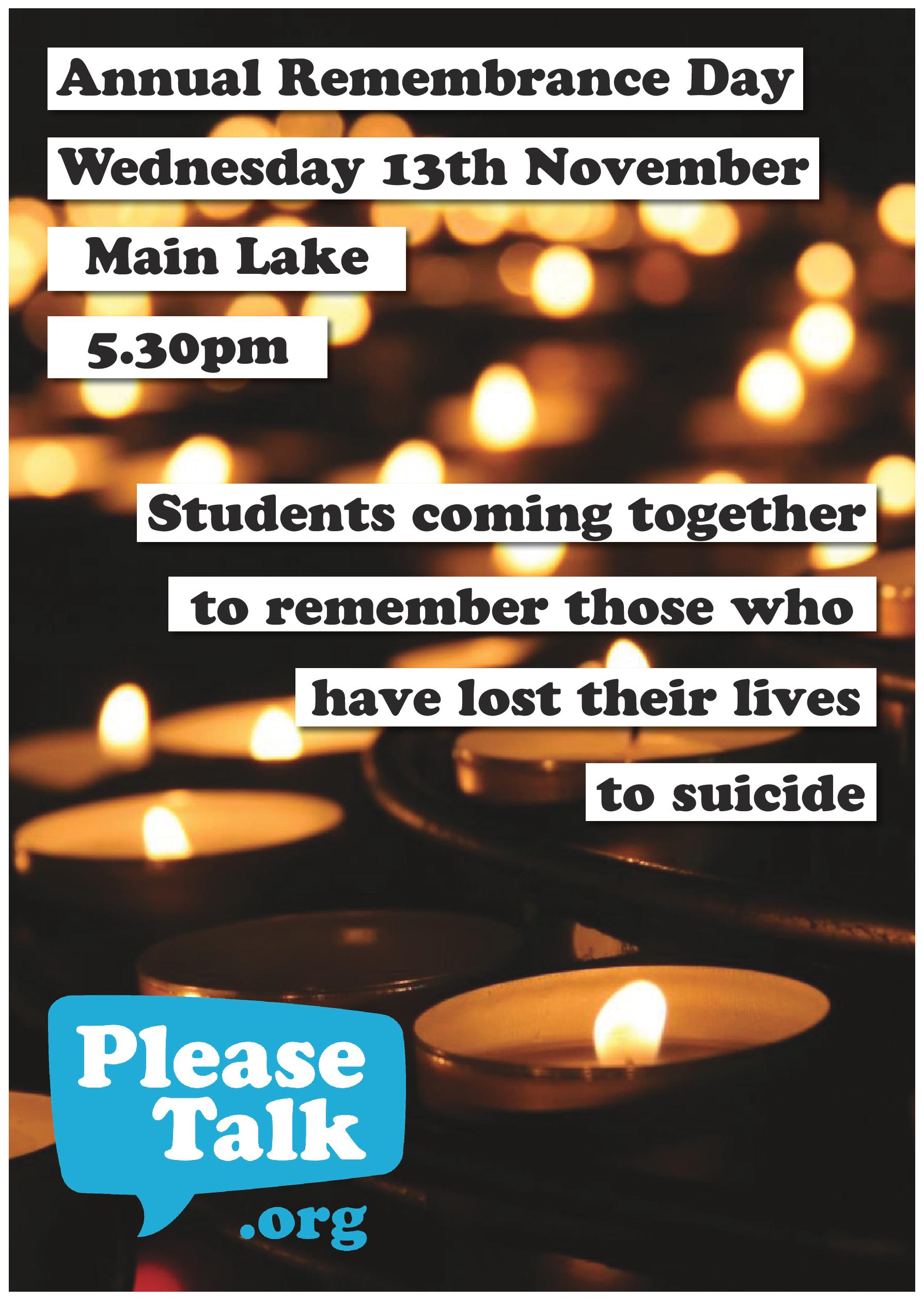 Join PleaseTalk on Wednesday 13th November at 5.30pm by the main lake for our annual candlelight vigil.
Each year PleaseTalk holds a Remembrance Day on campus to remember those that we have lost to suicide. It offers a chance for the community to come together in reflection and to get people thinking about the reality of mental health, and encourage those who may be struggling to reach out for help.