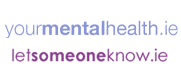 National Office for Suicide Prevention
The HSE National Office for Suicide Prevention has responsibility for 2 national mental health promotion campaigns. Both campaigns have separate websites and use TV/radio/cinema/outdoor advertising to encourage people to access the sites to receive information, advice and support on looking after their own mental health.
www.yourmentalhealth.ie is the website for the general mental health promotion campaign.
www.letsomeoneknow.ie is an interactive website aimed at 13-17 year olds, providing information on mental health. The site is linked to a moderated Bebo page on which young people can post messages about the website and their own mental health issues.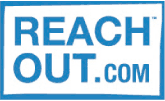 ReachOut.com (www.reachout.com) is an online service that helps you get through tough times and find ways to improve your mental health and well-being.
ReachOut.com provides:
Practical information and stories
A way to connect with others in a safe and supported community
Info on getting further help if you need it
ReachOut.com is easy, confidential and low-key. It's got great info and it's produced with young people's input, so you can be sure that it's relevant to you.

See Change is Ireland's new national partnership to reduce stigma and challenge discrimination associated with mental health problems. We are an alliance of organisations working together through the National Stigma Reduction Partnership to bring about positive change in public attitudes and behaviour towards people with mental health problems.

Bodywhys is the national voluntary organization dedicated to supporting the 200,000 people in Ireland affected by eating disorders.
Bodywhys provides a range of support services for people affected by eating disorders, including specific services for families and friends.

BeLonG To is a national youth service for Lesbian Gay Bisexual & Transgender (LGBT) young people in Ireland. We believe that LGBT young people need to be respected and cared for on the same basis as all other young people, and that when they are safe and supported in their families, schools & society they will thrive as healthy and equal citizens.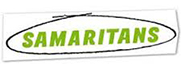 Samaritans provides confidential non-judgemental emotional support, 24 hours a day for people who are experiencing feelings of distress or despair, including those which could lead to suicide.
Whatever you're going through, whether it's big or small, don't bottle it up. We are here for you if you're worried about something, feel upset or confused, or just want to talk to someone.

Drugs.ie is confidential Live chat help for those worried about drugs and alcohol abuse, and it provides loads of information about drug related issues.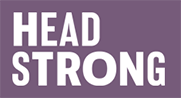 www.headstrong.ie
Headstrong is an initiative working with communities in Ireland to ensure that young people aged twelve to twenty five are better supported to achieve mental health and wellbeing. Headstrong was set up in response to an identified need to address the issue of youth mental health in Ireland.

SpunOut.ie is an independent youth powered national charity working to help people create personal and social change. SpunOut.ie combines an interactive online community providing health and lifestyle information, signposting to help services, an alternative youth media space, dynamic discussion forums, and a platform for youth engagement, participation and advocacy. SpunOut.ie reaches over 500,000 users online each year, millions more through the media and has won numerous awards including a Golden Spider Award and a Net Visionary Award.
We are partially funded by a mix of philanthrophic, foundation, state and community funding and rely on the support and involvement of people from across Ireland to make what we do possible. Please support us in whatever way you can.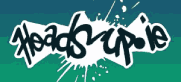 HeadsUp is a mental health promotion project run by the Rehab Group that aims to contribute to suicide prevention efforts by providing timely, appropriate information and support to young people. It provides a wide range of initiatives aimed primarily at 15-24 year olds. However there are a number of secondary targets that includes community groups, fathers and workplaces. HeadsUp Main initiatives include:
HeadsUp Text Service: Freetext HeadsUp to 50424 for a list a support agencies, their contact numbers and opening hours
HeadsUp Website: an interactive website providing personal stories, fact sheet, wellbeing tips, CBT based Online Skills, Art from the Heart, an Acts of Random Kindness section and more. Visit www.headsup.ie
HeadsUp Lifeskills: an 18 hours lifeskills course delivered to 15-24 years olds.
ASIST/ SafeTalk: Two suicide intervention courses developed by Living Works Canada and delivered by HeadsUp.
Raising Boys for Fathers: Two evening parenting course for fathers of sons.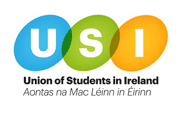 The Union of Students in Ireland (USI) is the sole national representative body for students in Ireland. Founded in 1959, USI now represents more than 250,000 students in over forty colleges across Ireland.
The Union works for:
- An education & training system open to all, irrespective of any consideration of national origin, race, sex, sexuality, creed, political beliefs or economic circumstances, so that each individual can realise their full potential in the service of the Irish people.
- An education & training system that through the development of art and literature, natural and social sciences truly serves the interests of the people of Ireland.
- The right of students to a decent standard of living, with the right to adequate financial support, proper housing and future prospects of employment in Ireland.
- The defence and promotion of all democratic and human rights.
- The provision of student services for the benefit of the membership on the principle that control of student services should lie with the membership.

What is My Mind Matters?
MMM is an online mental health and wellbeing portal for students. It is a collaboration pilot project between the National University of Ireland Galway (NUIG), Trinity College Dublin (TCD), Dundalk Institute of Technology (DKIT) and University College Cork (UCC), however the site is intended for use by all 3rd level students in Ireland.

Niteline is for you. We are a listening, support and information service run by and for the students of DCU, NCAD, RCSI, TCD, NUIM and their affiliate colleges.
We're here if you ever feel that you would like to talk to someone that will listen, accept and understand without judging. You can talk about anything; no problem is too big or too small.
Niteline is open every night during term time from 9:00pmto 2:30am.
As well as calling, you can also contact us via our instant messaging service on our Online Listening page.

www.cssireland.ie
The CSSI is the representative body of student services and student affairs in Higher Education in Ireland, North and South. CSSI advocates policy development and change on issues affecting our students. The confederation provides a valuable resource to member services, facilitating networking and the discussion and dissemination of information and issues of common interest. If you wish to get in contact please email [email protected]